DTX Media –> Photography –> Dallas Texas Aerial Photographer
Dallas Aerial Photography
DTX Media, formerly known as TX aerial, has been offering superior aerial photography in Texas for years. Owned and operated by the award winning National Geographic professional photographer Jonny Carroll. We shoot from full scale helicopters, RC remote control helicopters, planes or whatever you need from your Texas aerial photographer. Based in Dallas, Texas we server the whole state including Austin, San Antonio, TX, Houston, Lubbock and even Oklahoma and Louisiana.
Types of Texas Aerial Photography
We offer aerial photography from full scale helicopters, planes and even RC remote control helicopters. The method we choose depends on location, altitude, regulations and quality. Our platform choice also depends on budgets. We will work together to find the best option for you.
Drone Aerial Photography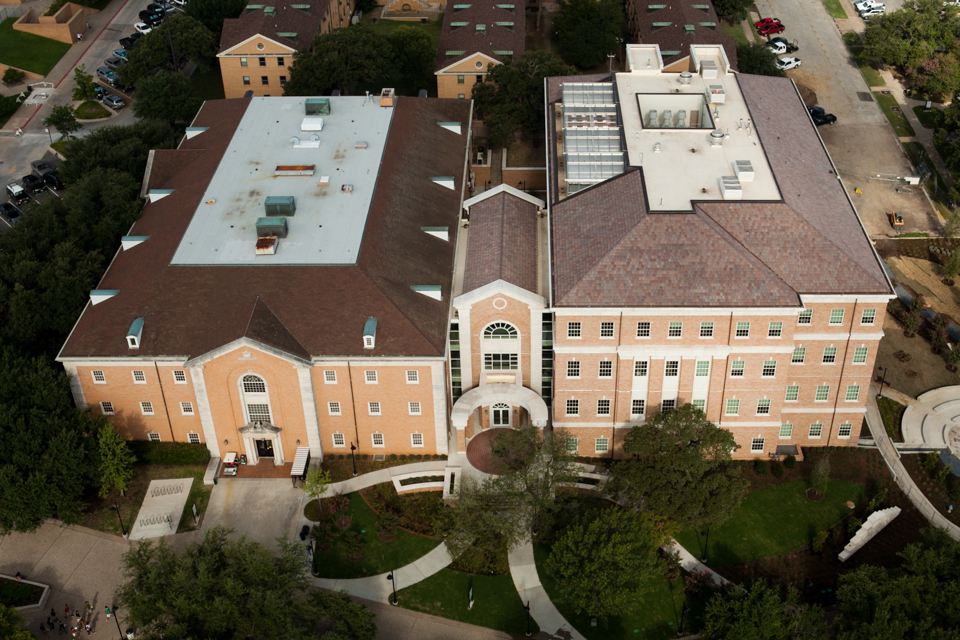 Drone aerials are ideal for super-low angles, below buildings. RC aerial photography is also perfect for remote locations that don't have servicing airports. In addition to our live video feed, we can see the altitude to get accurate views for prospective builders. We use top of the line equipment and cameras, we've far from your average hobbyist. Drone or RC aerials are a great option for some jobs, but is not always the best or cheapest option and is subject to limitations from weather, wind, elevation, location and flight duration.  Contact us to find out the best platform for your needs.
Oblique Aerial Photography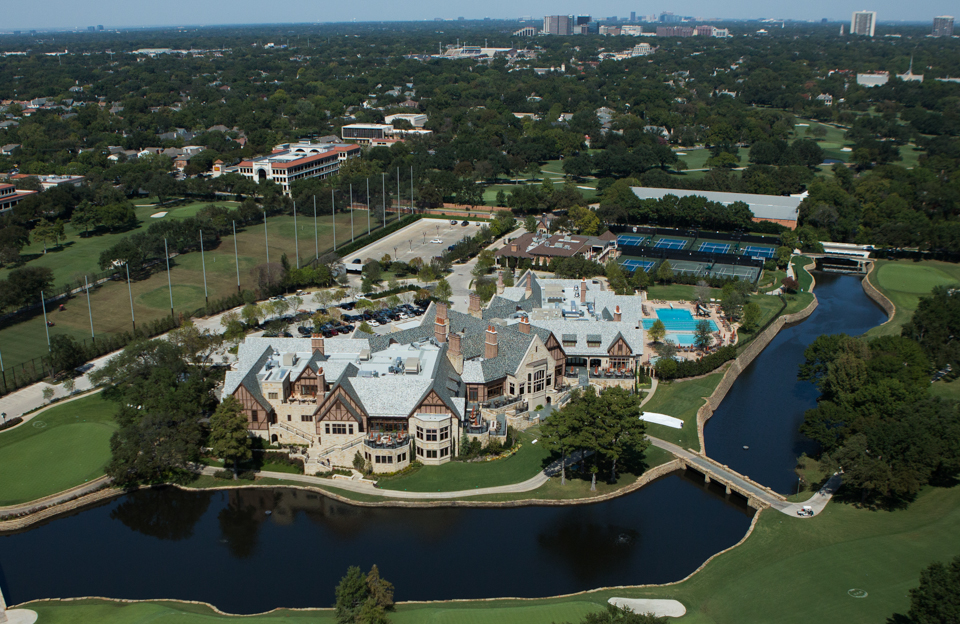 Low-altitude photos photographed at an angle. Best for portfolio or real-estate type work. Typically photographed from a helicopter vs an airplane. Typically flown on sunny days at the best time of day for the location. Serving all of Texas. Shown above is the Dallas Country Club.
High Altitude Aerials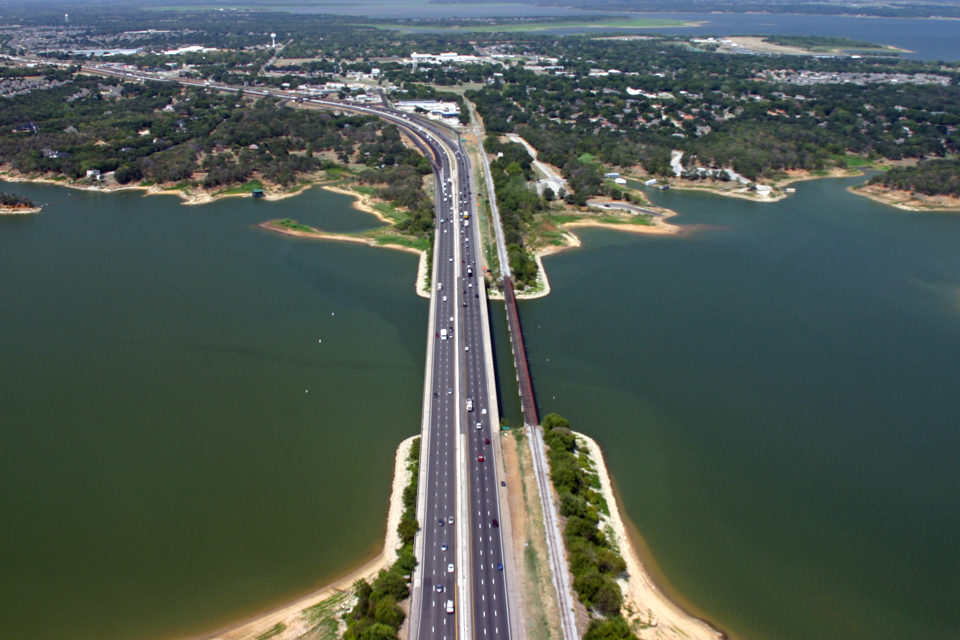 Still an oblique, but much higher. Typically photographed from an airplane vs a helicopter. Our Texas Aerial Photography can go much higher than high-altitude sample shown here. This Dallas aerial photogrpahy sample is of the 35-E Lake Lewisville bridge.
Vertical Aerial Photography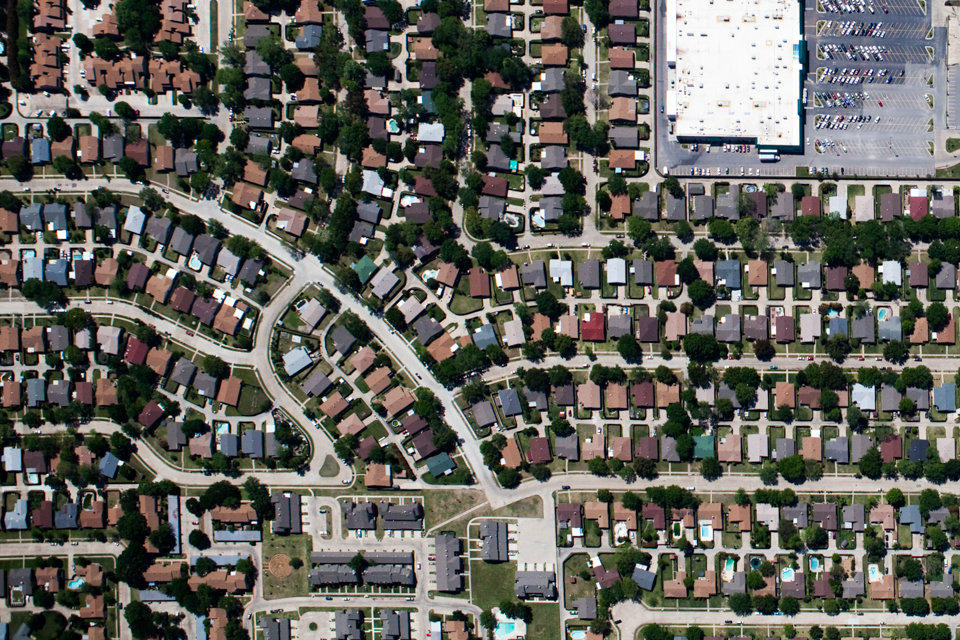 Straight down photos. Similar to satellite imagery. On small locations in Texas we can shoot these ourselves, for very large areas within Dallas, and some other metro areas we can pull from the most recent satellite imagery.
Construction Progression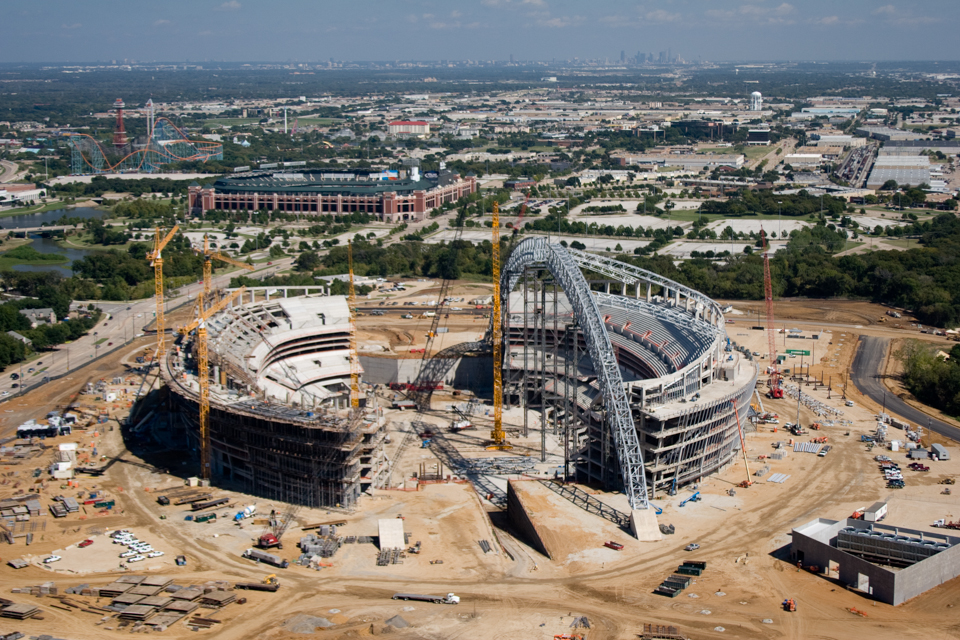 Monthly photos of construction taking place in Dallas Texas. Huge discounts over custom aerial photography, but also not quite the same quality. These are for documentation purposes. They're not always sunny days. We fly typically around the 1st and the 15th of the month.
Speciality Aerial Photography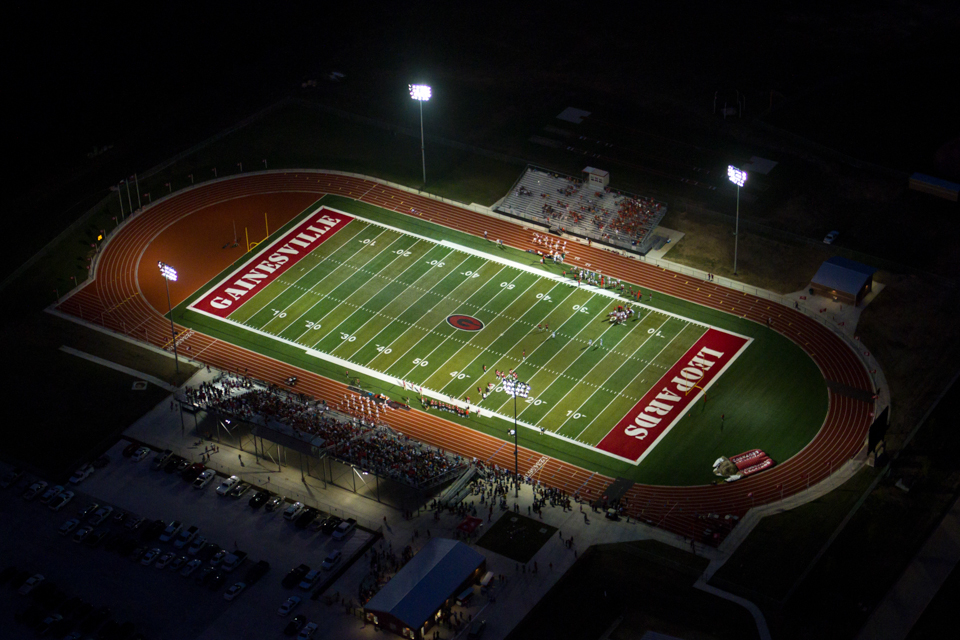 We offer specialty aerial photography. This could be live events on specific dates, some of which require coordination and special clearance with the FAA. It also include night and twilight aerial photography. Night aerial photography can be very tricky but also very pretty. This only works with some locations. We have a lot of experience with specialty photography. This is something not just anyone can do. We offer the best Aerial Photography in Texas.
Drone No Fly Zones / Airspace Restrictions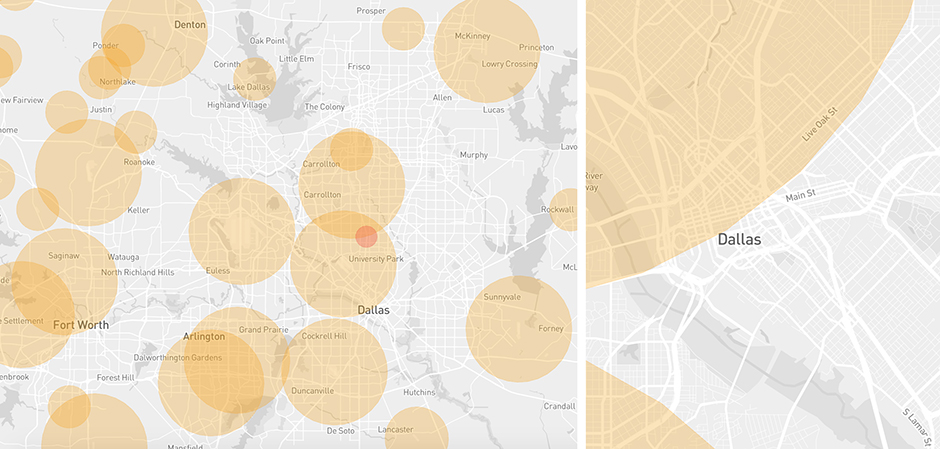 With the full scale helicopters, we can get clearance into any of the restricted orange DFW airspaces with a 36 hour notice. The one exception being the red circle (George Bush's house). Drones however can not operate in the orange areas without very special waivers and exemptions. For this reason, we recommend any aerial video needs inside the orange areas be filmed with a full scale helicopter (our nose mount or side mount options) unless a drone is absolutely necessary for the jobs. Any person or company flying a drone that cannot show a wavier or exemption to operate within these orange areas is likely breaking federal law and is a criminal with potential penalty of imprisonment. (i.e. Not someone you want to do business with).  You can see a detailed and interactive no-fly map at Airmap.com
Recent Aerial Photography and Aviation Posts: