Dallas Photo Booth / Photo Station
A photo booth is a wonderful addition to any Dallas / Fort Worth event, and we offer something even better than the traditional photo booth – a photo station! Your guests are sure to love it. The photo booth / station is ideal for corporate events, weddings, parties and more. We set up a backdrop with fun, classy props and encourage everyone to participate.
The backdrop is 9ft wide creating a station that's small enough to fit in the corner and big enough to be the hit of a room. With a live-print out option guests can leave the print as an event gift. Print outs can also have a custom message, company logo or event name overlayed. Multiple print copies are allowed.
Ipad / Digital Sharing Station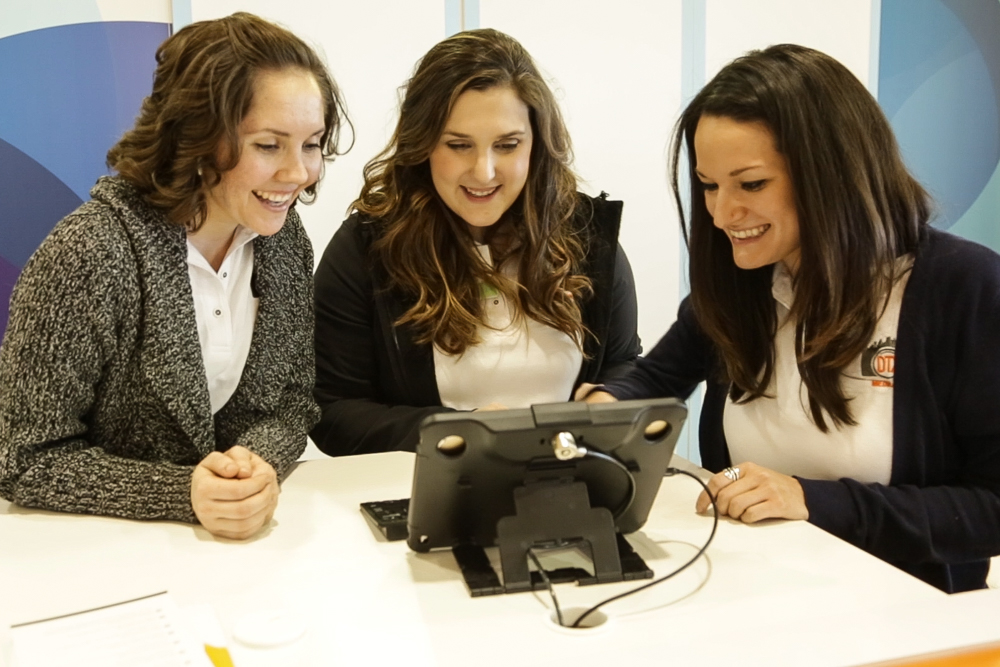 Most people want a digital copy of their photo. Our iPad station offers just that! We have a  two iPad station set up where guests can browse through their pictures immediately. The app allows users to send an share their photos via email, sms text message, Facebook, twitter or other social media. Features can be turned on an off as needed. We've found when both options are available, people prefer the digital copy, though many still opt for both. We ask to use the venue's internet connection, but have a network backup that works everywhere in Dallas, Texas.
Live Printing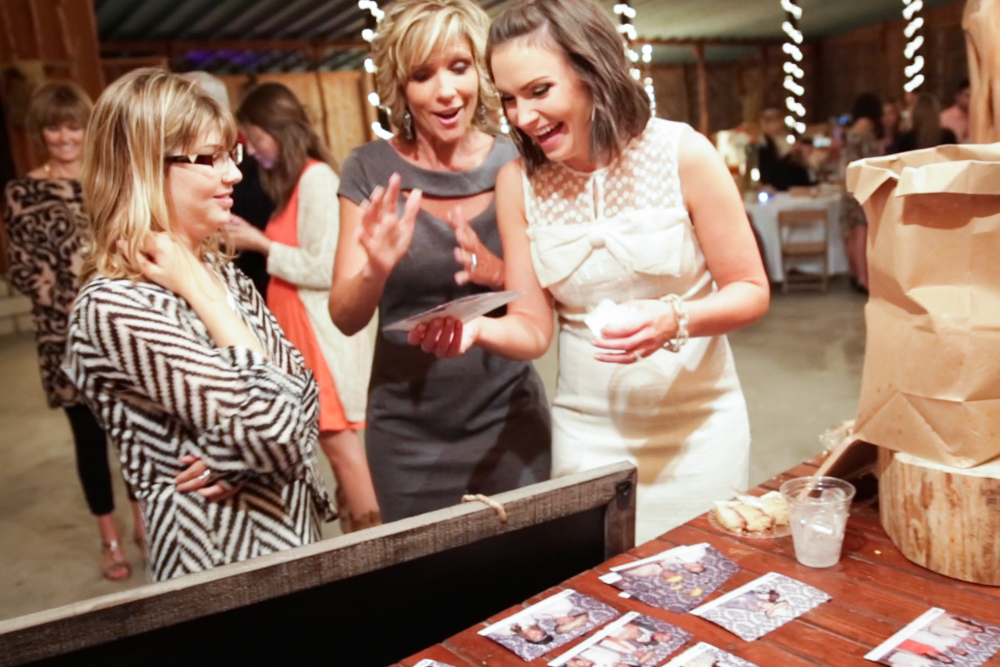 While digital sharing is fun and modern, like our photo station in general, physical prints have a very classic and traditional feel to them. Many people don't have get physical copies of their photos anymore, and a photo station / photo booth is a chance for them to. Guests love to pick them up and take them home. Physical prints can stand alone as a feature or work alongside digital sharing, so guests can get both!
Photos are available for download within 24 hours of your event in our online gallery.
Props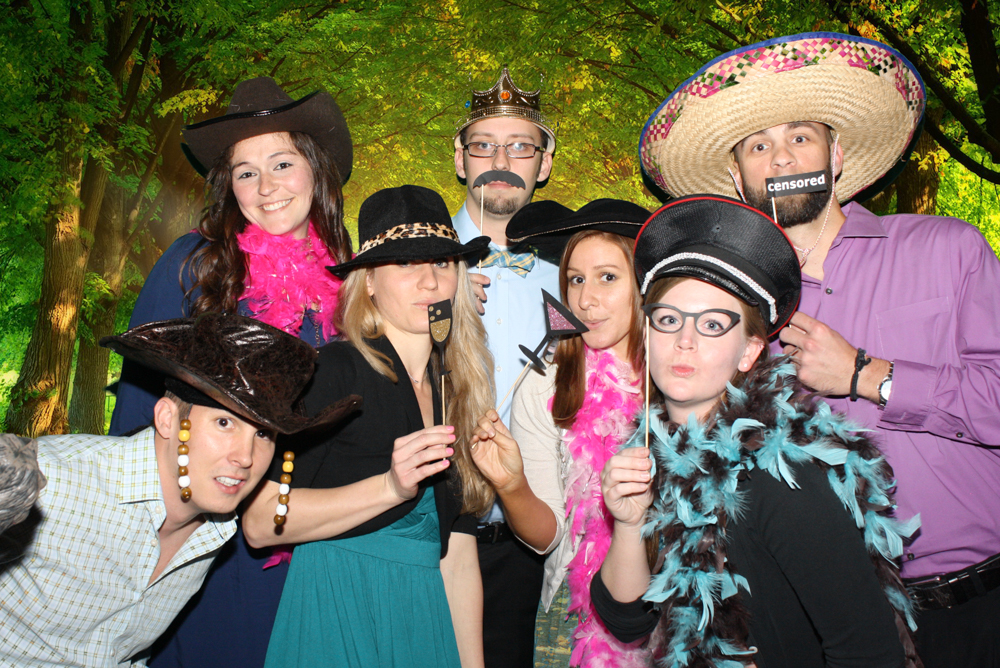 We provide a variety of props on request. We have silly box with hats of all kinds, and we also offer more 'classy' props with have martinis, mustaches and glasses on sticks. We've found that props will create a better environment to both participate and have fun.
Video Booth / Video Station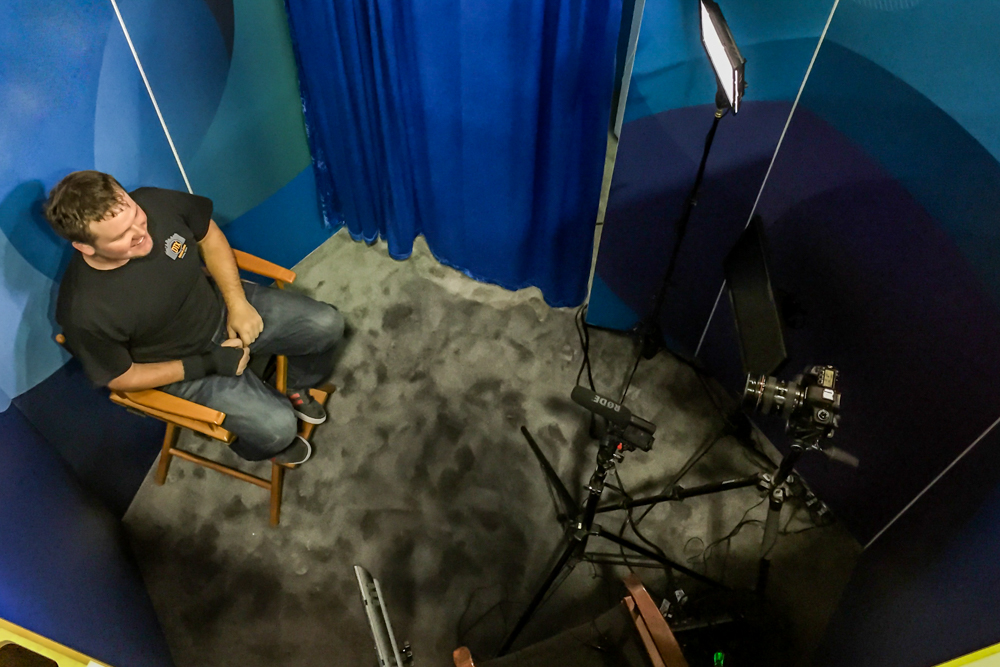 Along with our Dallas photo station, we also offer a video station or video booth. We offer a studio set-up but will need that 'space'. These can be used for anything from interview, to creative composites, to confession booths.

Backgrounds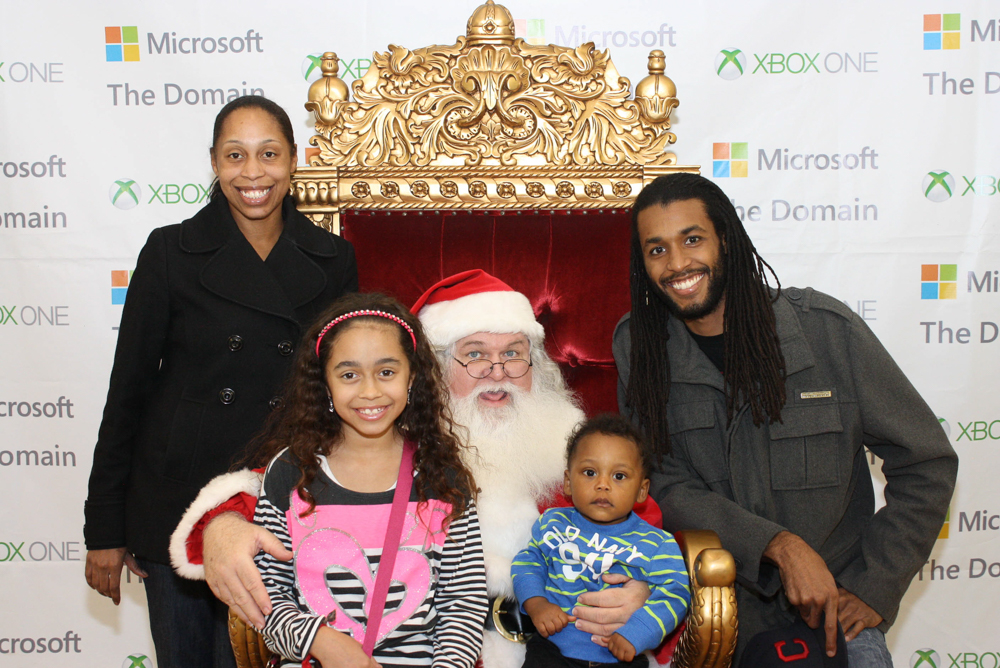 We offer a standard damask white and black background, but can use any background you have. Above is a Microsoft retail store with a "red-carpet" type background. While this was of course with a santa, red carpet runways are a really fun way for guests to enter an event and you use our photo station service in a creative unique way.  We can also provide specific backgrounds on request.
Green Screen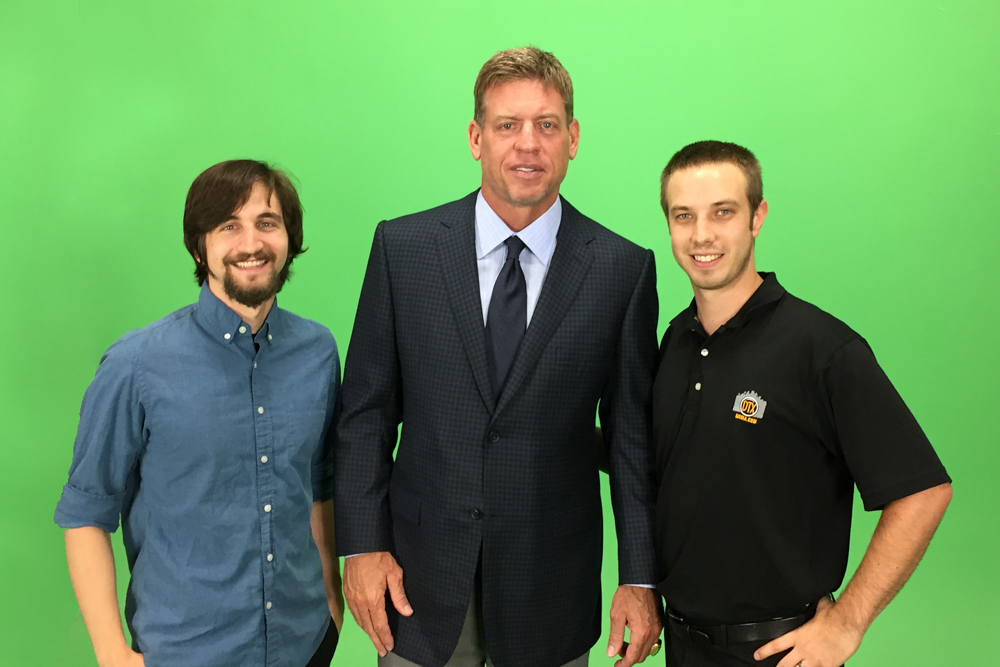 With our green screen backdrop, we can put in any digital background of your choice. This process is done in real-time, and can be printed or digitally shared on the spot. Above is a picture of Dallas cowboys Super Bowl champion Troy Aikman alongside photographers Jonny and Michael of DTX Media.  A photo station is a great place for guest to get a picture with celebrities, CEOs or any other special guest at a corporate event. DTX Media offers other green screen services as well.
Groups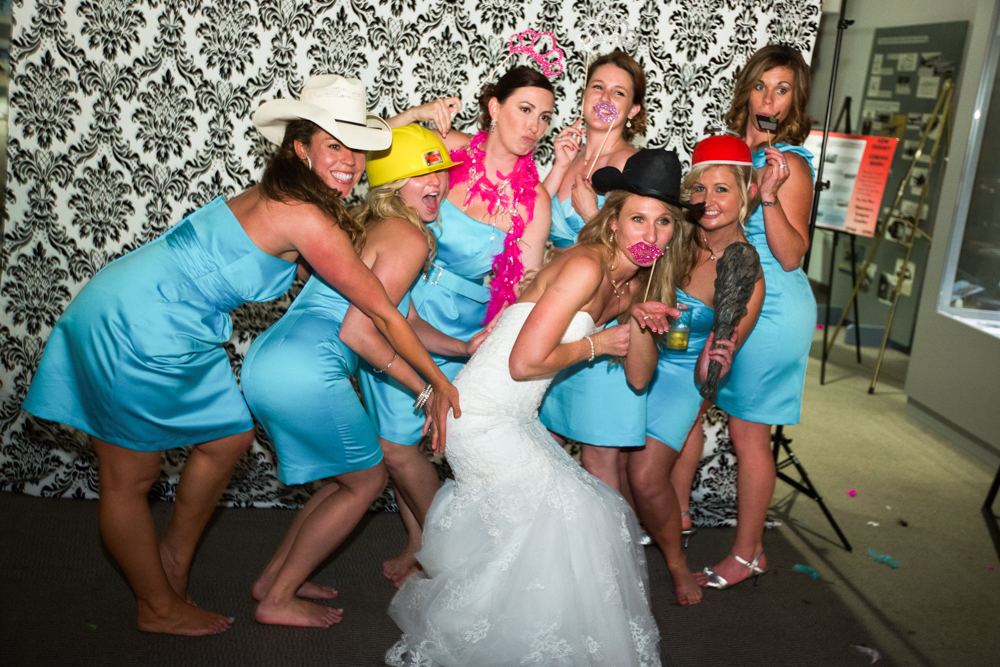 Our standard damask Photo station background and our green screen background are both 9ft wide. Unlike traditional photo booths, we can fit serval people comfortably into an image with our Dallas photo station. This makes for very fun group shots that would not be possible otherwise
Prices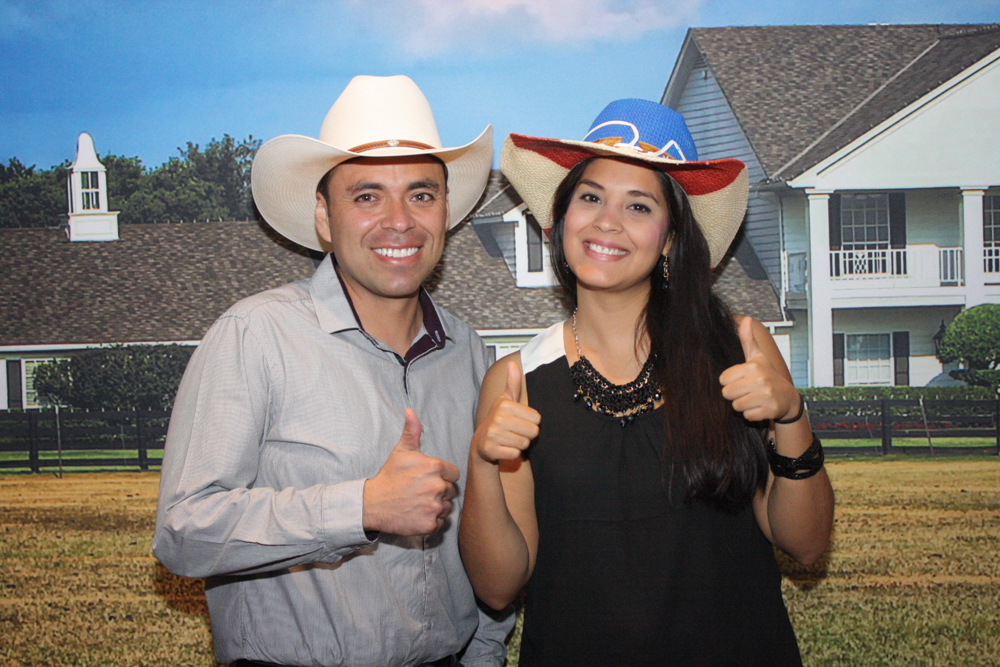 $1000 – Base Photo Station Package.
– designated photographer,
– props (if desired)
– green screen optional,
– iPad Station for digital photo sharing (email, text, etc)
– internet hotspot
– up to 3 hours on site
$1500 – Photo Station + Printing Package
– Base Photo Station
– iPad sharing station
– Live Printing, 4×6 prints
– up to 4 hours on site
$125 – each additional hours on site
Additional Services
Corporate Events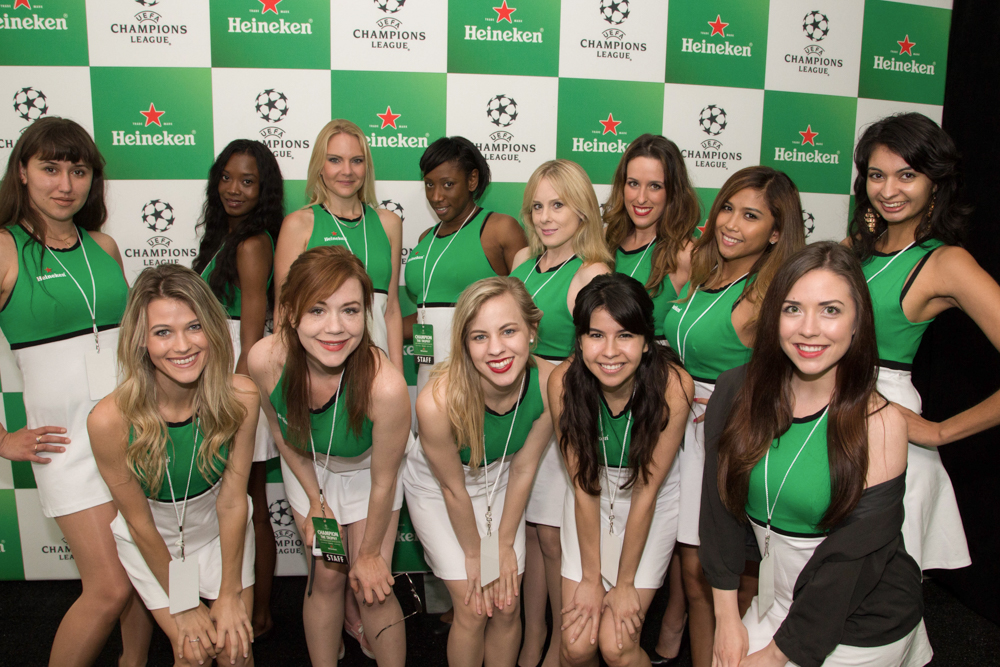 Our Dallas photo stations are often set-up or corporate events and functions. In addition to our Photo Booth services we also offer corporate event photography and videography. See our event video and photography page for more.
Weddings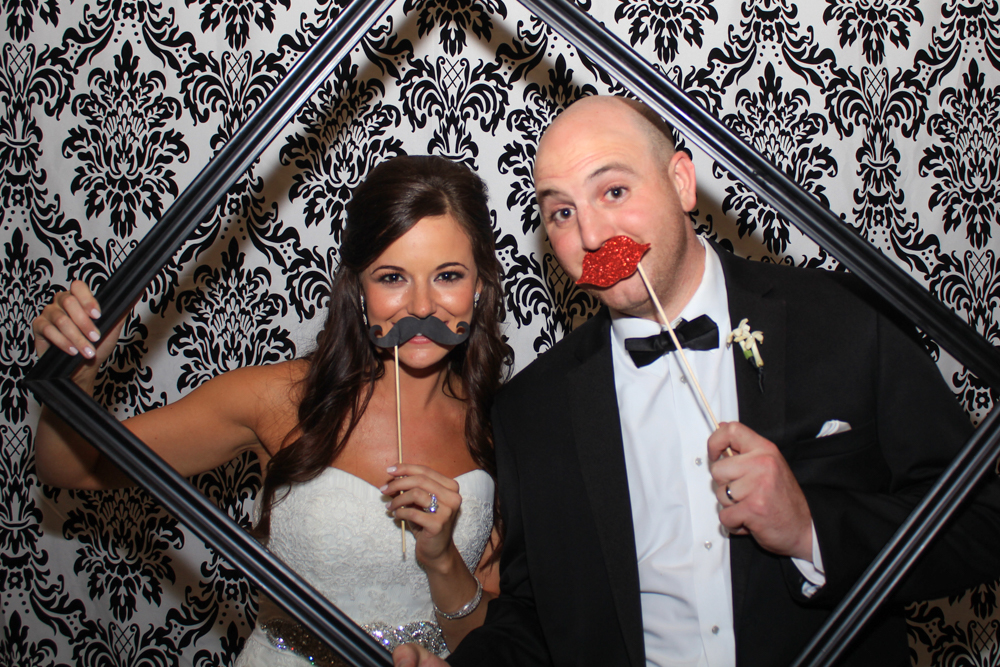 Our photo stations are the perfect addition to weddings. DTX Media is primarily a Dallas commercial / corporate photography and video firm. That said, we also service weddings through our sister company DTX Weddings. Learn more about our wedding video and photography services.