Dallas Video Production by DTX Media
Commercial and corporate video production and photography firm in Dallas, TX by award winning National Geographic cinematographer Jonny Carroll and crew of DTX Media. Now offering 4k / UHD on request!


Photography and Video in Dallas, Texas
We are a commercial and corporate video production service and photography firm based in Dallas Fort Worth, Texas offering HD and UHD videography in 4k. We make short and small videos for the web or other commercial video production purposes. DTX Media was founded in 2005 by Jonny Carroll, an award winning photographer and videographer best known for his aerial cinematography. We are a small business / video production company, but we're one of the best in Dallas. We've made professional video productions in Dallas Ft Worth for many big name corporate and commercial video clients. The video shown above is our demo reel, a sample of some of the video work we've done over the past couple of years. See more corporate videography on our video page and commercial photography on our photography page. We mostly shoot with a variety of cameras, including 4k systems and dSLRs accompanied with high quality lights and diffusers, microphones, and other video equipment such as tripods, sliders, dollys and jibs which makes for exciting professional and unique and artistic looking videography. DTX Media specializes in video interviews and time lapses, as well as aerial videography and even head shots. Whatever you need, just let us know; we hope you consider us for your Dallas video production. 
Now offering 4k options!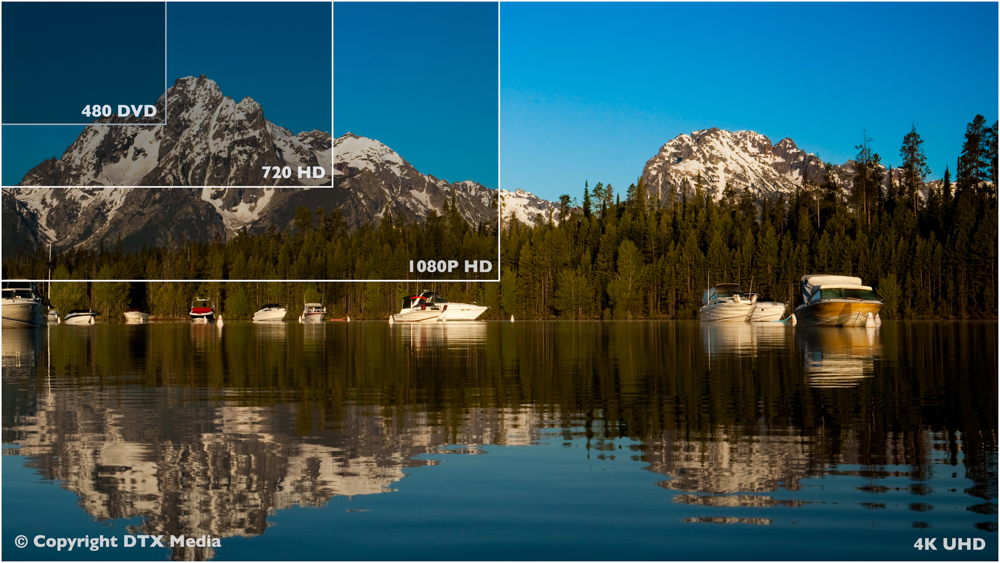 4k is about four times the resolution of HD. It will future proof your video, but allows for cropping and other techniques such as stabiliztion without loosing resolution when output in 1080p. We are currently shooting 4k on request for a marginal mark-up. Please ask us if you want it!
Note: This is our commercial only portfolio. If you're looking for wedding photography and video please visit our sister company DTX Weddings.